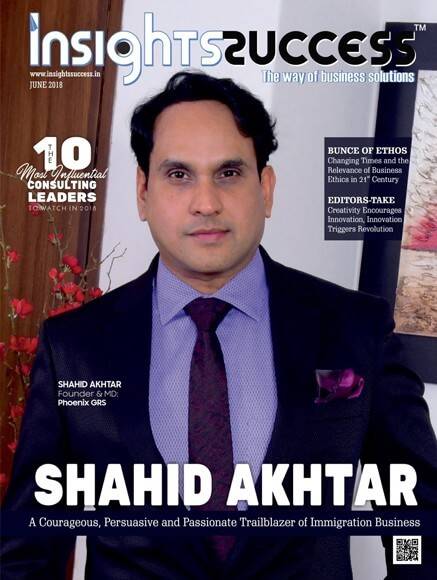 3. European media group , Zagranista International Media, recognises Phoenix GRS as the leading Immigration Company in India . This media group also Invited Phoenix GRS to its' Prestigious "Cannes International Immigration & Luxury Property Expo" as a special invitee and sought Phoenix's support to promote this event as well as requested to impart insights on ever changing International Immigration rules and laws and its' future outlook.
The company is also the recipient of the prestigious "Brand & Leaders Awards 2019",under the category "The Most Trusted Immigration Consultant".
We're honoured to be recognized for our success as we continue our journey
With close to two decades of rich experience and a highly successful track record in serving its clients, Phoenix GRS is the undisputed leader in the Immigration Service Industry. The company is in technical alliance with one of the top European Consulting firms i.e. SAVVA & ASSOCIATES LTD to provide unmatched Immigration Services to our clients, who are looking to apply for the Permanent Residency and Citizenship for Cyprus, Malta and other European countries.
For Canadian Immigration Services, we work with ICCRC Certified and regulated Immigration Consultant. For Australian and NZ Immigration Services, our partner companies employ MARA and Licensed Immigration Advisors.
As a result of having strongest technical team, Phoenix GRS has been acknowledged as the best Immigration Consultant in Immigration Service Industry.
Foundation was established with a small idea that was incepted in the minds of its promoters in the year 1994! We skillfully guide the applicants for their immigration process to any country they aspire to settle.